Lucia Kempkes and Tim Wulff: How many layers does the world have right now?
at The Specific Selection of The Others art fair Torino

Lungo Dora Firenze, 87, 10153 Torino

Dates
2 - 5 November 2017

Opening Hours
2 November | h. 8.00pm - 1.00am | Opening party
3 – 4 November | h. 5.00pm – 1.00am | The Others show
5 November | h. 11.00am – 8.00pm | The Others show



Lucia Kempkes- Parallax: Rauch


Lucia Kempkes - Parallax: Moräne
Opening Friday - 9th June 2017 - 6-8pm

at
M + R Fricke
Beusselstr. 66
10553 Berlin

Exhibition
9.6.17 - 22.7.17





SeMA NANJI Residency 10th International Artist Exhibition
Opening 2016.12.19 Mon. 5pm
SeMA NANJI Exhibition Hall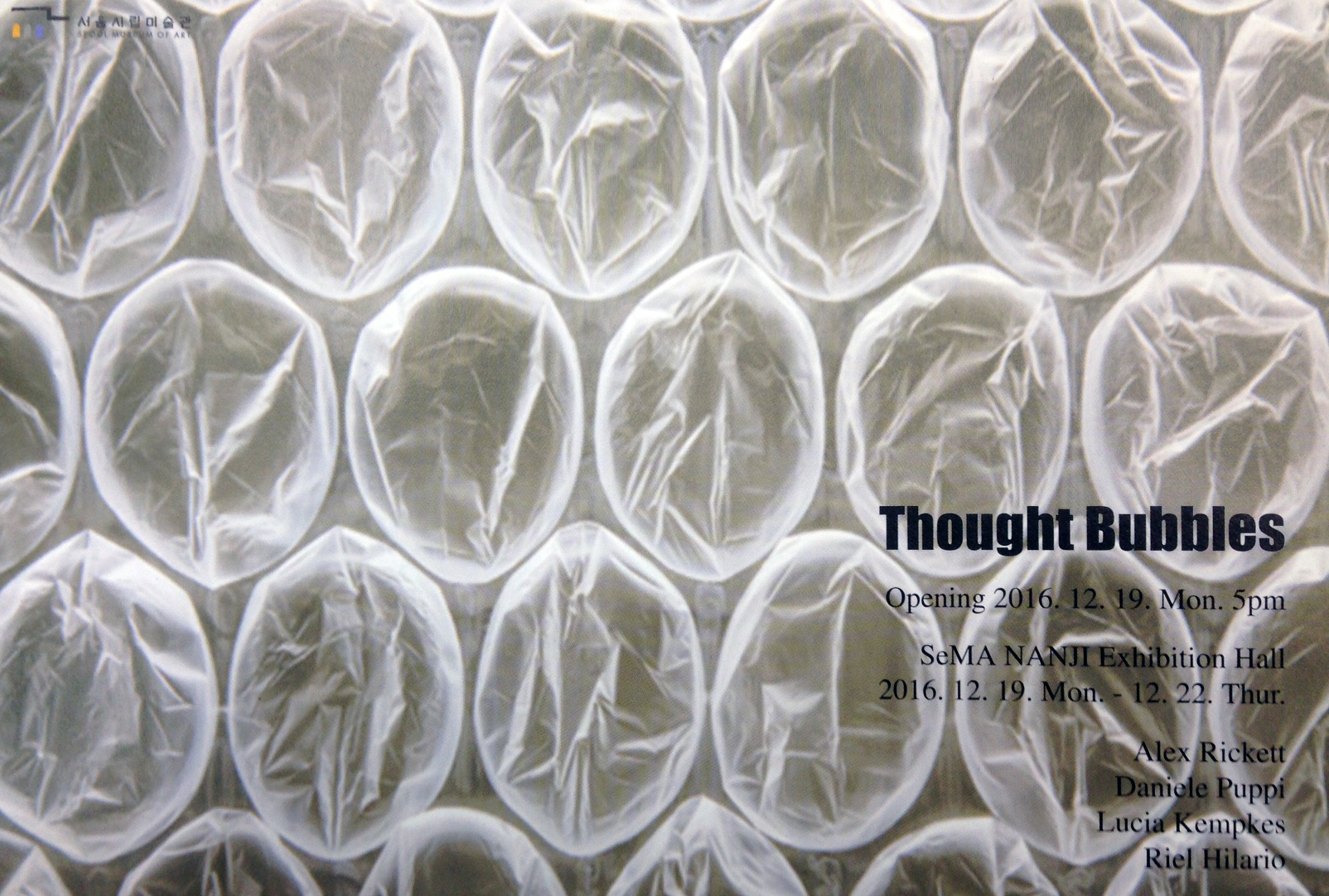 Open Studios at SeMA NANJI Residency Seoul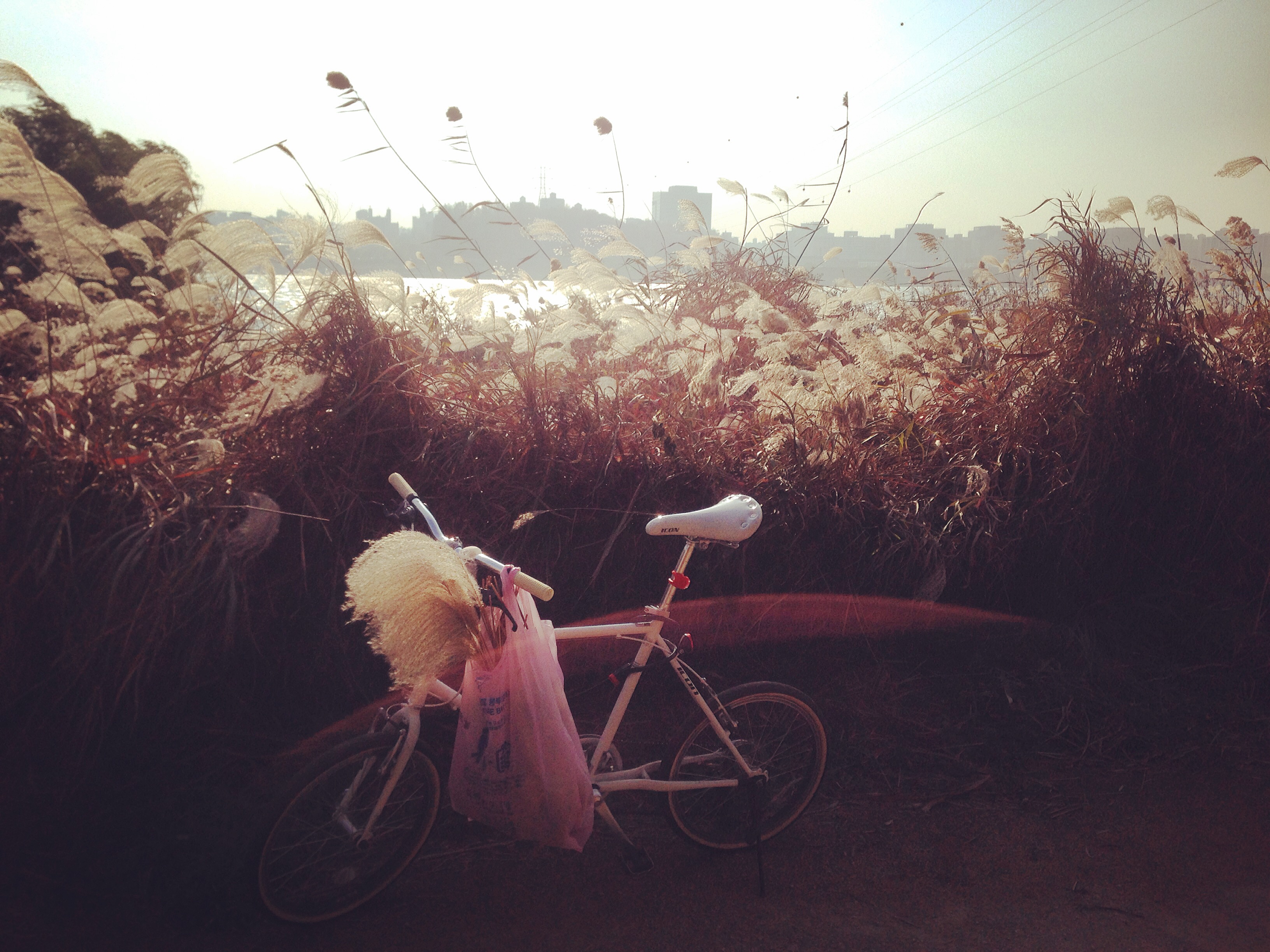 Seoul Museum of Art invites to the Open Studios of the SeMA NANJI Residency - I will present new works in the studios 21 and 23, Studio Building B.
If you happen to be in Seoul, please stop by!

Period: 2016 November 18th (Fri) - November 20th (Sun) Opening Hours: 2016 November 18th (Fri) (2 - 7pm) - November 20th (Sun) (2 - 6 pm) Opening Reception: November 18th (Fri) 5pm

at SeMA NANJI RESIDENCY
108-1 Haneulgongwon-ro, Mapo-gu Seoul 03900

Free Shuttle Bus for Open Studio
Mapo District Station (Line 6 /exit no.2) → SeMA NANJI RESIDENCY
13:30, 14:00, 14:30, 15:00, 15:30, 16:00, 16:30, 17:00, 17:30
(18:00, 18:30 -only on November 18th Friday)



SeMA NANJI RESIDNECY Winter 2016




I am excited to announce my upcoming Residency in Seoul!
The Seoul Museum of Art (SeMA) invited me to take part in their Artist-in-Residence Program this fall. I will spend November and December in Seoul, South Korea.

During the residency, I will take part in open studios and the International Artist-in-residence Exhibition End of the Year at SeMA.



SUCH GREAT HEIGHTS




groushow in Neukölln



PARALLAX: TAL at DISPLAY BERLIN
28 April – 29 May 2016

DISPLAY
Mansteinstr. 16
10783 Berlin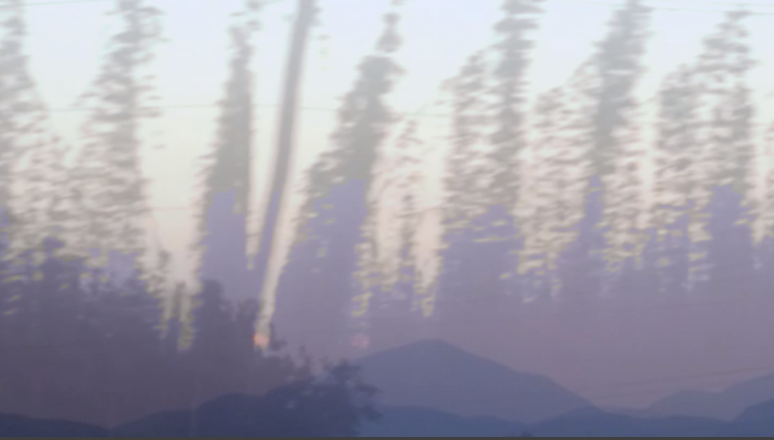 Through her cycle, Parallax Tal, Lucia Kempkes continues a long research on landscape, place and the incidence they have on our individual perceptions in given situations, on our daily life, on our bodies, who's presence sways between digital and physical spaces.

Parallax – an apparent displacement of a body caused by a change in the observer's position – is a phenomenon that involves the experience of navigation in space. Through her work, Kempkes investigates perspectives and the impact of perception on the objects we turn our attention towards.

For this purpose, she creates large format installations, mostly involving drawing and video, that reflect her observations all the while willingly putting at risk the practice of drawing. She disturbs the medium and its processes to make room for change, accidents and inversions.

These constantly evolving pieces are deployed, with as many view variations as the exhibition space will allow. They disrupt our gaze and take their full meaning in DISPLAY, Berlin, which deals with exposing transformation.



Parallax: Fata Morgana
Lucia Kempkes - Tim Wulff
Presented by SLEEP CENTER





I gladly invite you to the first show of the year, this time at SLEEP CENTER in Chinatown.
This show will include new ideas and works in progress, curated by Rui Lin.
Together with artist Tim Wulff, we will discuss principals of depicturing landscape (and our works).


With Special thanks to the Richard Thomas Foundation London

Opening Reception | JAN 09, 7-10 pm
Open Critic X UNBAG | JAN 13, 8 pm
SLEEPCENTER
9 Monroe St Bsmt, New York City 10002

JAN 09 – JAN 17, 2016
Noon – 6 pm | Wednesday – Sunday & By appointment



upcoming exhibitions NYC December 2015




I gladly invite you to my next two shows coming up the 11th and 13th december in New York. Both are closely related and can be seen as stereogram, or views on the same matter out of different angles.

The first, Parallax:Ebene is a collaborative work and between Stefan Maier, sound artists and composer from Canada and me. It will be an evening-length installation for video, sound and virtual reality, and will be shown at 67 on the 11th of December from 7-9pm.

Parallax — the difference in the apparent position of an object viewed along shifting lines of sight— reveals the granular, vaporous and radiant residues of hybrid realities between Sound and Video. Through the sounding of imagined space, Kempkes and Maier invite the experience of a porous, sensual multidimensional.

The second, Parallax:Berg is an installation of new drawings, videos and stereogram experiments of mine at Pioneer Works. The opening will take place at the Second Sunday Event of Pioneer Works, and the show will be up till the 19th.


12/11/15 PARALLAX:EBENE
7pm at 67
67 Ludlow St
Manhattan

12/13/15 PARALLAX:BERG
4pm at Pioneer Works
159 Pioneer St
Red Hook



Residency at Pioneer Works NYC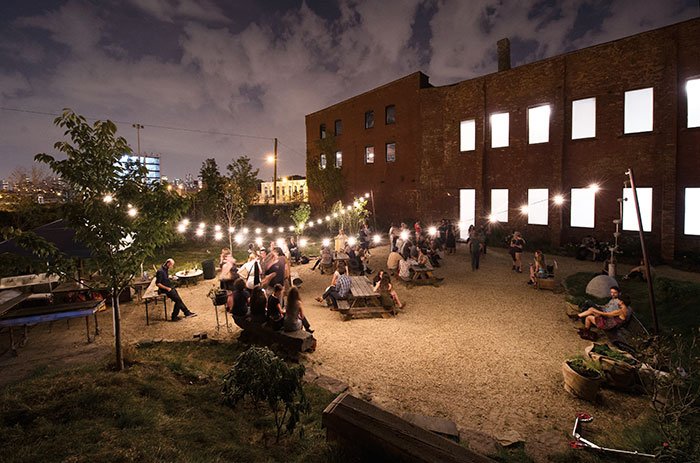 I am very happy to announce my start at the residency program of Pioneer Works in Brooklyn! Therefore I will be in New York till mid of January - and the first Event I join at Pioneer Works is already this sunday!I will join the Second Sundays of Pioneer Works as part of the Open Studios.
If you like to meet up or want to visit me anyways at Pioneer Works, please get in touch.

Upcoming Shows will be announced in the coming weeks.





Kunst und Konstrukt Ausstellungseröffnung und Preisverleihung


Kunstpreis der Leinemann-Stiftung für Bildung und Kunst in Kooperation mit dem Freundeskreis der UdK | Karl Hofer Gesellschaft
Bastian Beyer // Musquiqui Chihying // Andreas
Greiner // Katharina von Hagenow // Marc von der Hocht // Markus Hoffmann // Lucia Kempkes //Jeewi Lee // Mileta&Arhelger // Stini Röhrs // Idan Sher // Diana Sirianni // Sprenger&Williams //
Julia Lia Walter // Sarah Wohler

VERNISSAGE
23.6.2015 7pm
WESTRAUM
Nestorstr. 36
10709 Berlin




---
Lucia Kempkes - Berlin 2018